Why I Work With Kids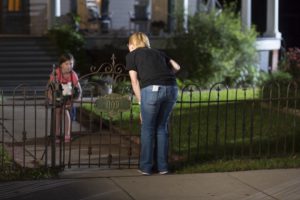 I'm asked often about working with kids. Those that know me, know that I don't deal with kids much in my daily life. So it seems to surprise them that I tend to write kid roles into  my scripts pretty often.
Then there are other filmmakers that question me about it. Always asking, "How do you to it?", "Why do you do it?" And there's always one producer that sits me down and tells me how hard I'm making my life working with kids, animals, and guns. Usually, I don't have guns in my films. That's only occasionally. But it's true kids and animals seem to find their way in to my scripts.
Producers, of course, are asking because they know how hard it is to schedule and work the shorter hours with the child actors. I've been asked to shorten scenes or cut a scene with a child in it to make things easier.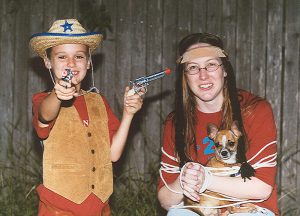 But I don't see the problem. Most times I find the kids I cast are excited to be on set and are very dedicated actors. The ones I've worked with come prepared, are amazing at making adjustments to their performance, and understand their characters, sometimes even better then I do. I do tend to take more time with my child actors but that time always pays off, with less takes and more confidence in their performance. I love the challenge of working with actors and to me working with kids isn't any more challenging then working with an adult.
The approach might be a little different but if you take the time to chose the right actor for the role, most of your problems are already taken care of. I will always write in kids because kids make up the world around us.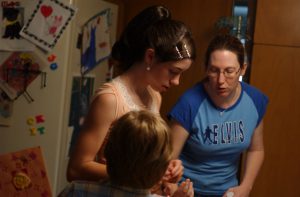 I might not have many in my daily life but that doesn't mean they aren't out there. And if the script needs a child character or more, you can guarantee I'll write that little squirt in. I'm not going to back down from what the story needs especially to make things easier. I want the film to be the best it can be and reflect the world around us. Besides I love kids on my set. They always seem to wake it up. It's a fun day when we have children there.
– Marian